Find the Next Furry Love of Your Life
Review the info below and click on the link to access our adoption application today!
An email will be sent to the address on the application within 72 hours of receipt. Email staff@tunasguineapigrescue.com with questions.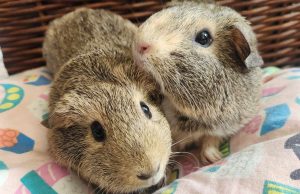 Freya and Penelope
Freya: born Dec 2022, American, female
Penelope: born Dec 2022, American, female
These sweet girls were pulled from a local shelter after being surrendered by their previous family. They are friendly and gentle, and love treats and their hay! As young piggies they are still working to learn people are friends, but they are enjoying spending time with their foster mom. Are you their furever home?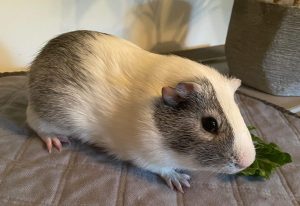 Lupin
Lupin: born 2/2023, American mix, male
Lupin came from an accidental litter and was the only male. He had a falling out with the piggie he was living with as a baby and needs to find a furever home and a furever friend! Lupin is a funny, friendly happy little pig that will make a great addition to a family.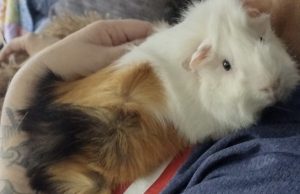 Buster
Buster came to us as a med emergency from a local Animal Control shelter. He arrived with another piggie, but his friend was so sick they needed to be separated. Buster is now feeling better and ready for a new home! He loves cuddling on the couch, snacks and running around his cage. Buster would really like to go to a home with another male piggie to be his buddy!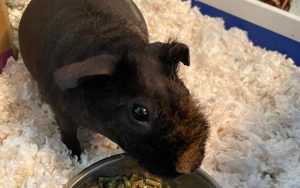 Remus
Remus: born 2022, Skinny, male
Remus came to us as a tiny, beat-up piggie from our local shelter. His skin was poorly cared for and covered in scars. He has recovered, but has shown that he would rather live in his own cage with neighbors and LOTS of kisses and cuddles!
Note that Remus will require an experienced owner due to elevated skinny care.