Surrender Options
Sometimes unexpected life events can cause the need for surrender of guinea pigs to a safe location. We understand this can happen, and strive to provide a "no judgement" environment for people to explore surrender options. At TGPR we have 2 surrender and rehoming options available: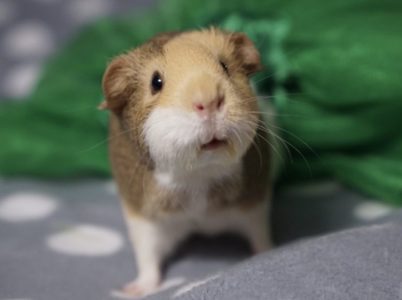 Surrender to Rescue
At this time TGPR is not taking additional surrenders as we are over capacity. Please check back to see when we are able to open surrenders again.
Adoption by Owner
TGPR is not accepting additional ABO requests at this time.
Animal Intake Policy
We accept surrenders from private owners, local shelters and cooperative efforts with other organizations. All animals accepted are either placed in a foster home or placed in a sanctuary heard for lifetime care. TGPR has a strict no-kill policy; which means that we will not euthanize animals, except if the animal is suffering and there is no hope for recovery. We make these decisions in cooperation with our veterinarian.
RESCUES FROM SHELTERS
We pull from shelters local to the Hampton Roads area in Virginia. We prioritize those animals that demonstrate extreme need, medical concerns or behavioral assistance to be ready for adoption.
RESCUES FROM ORGANIZATIONS
TGPR works with a number of private and public organizations in Virginia, pulling animals who require sanctuary/hospice care or single pigs looking to bond. Organizations must be listed as a 501c3 registered rescue or under the umbrella of a registered rescue.
OWNER SURRENDERS
Due to our limited number of foster homes, we are not able to take immediate surrender requests. TGPR maintains a surrender waitlist, with a typical wait time of 6-8 weeks. We reserve the right to prioritize animals based on medical history, pregnancy, current needs and available fosters. Surrendering owners must agree to the terms in the Surrender Contract are will not be provided update on the animals post surrender.
If we accept an animal as an owner surrender, the animal(s) must be transported to within 30 minutes of our primary foster location in Virginia Beach. We require a $20 surrender fee per animal.
ANIMAL RETURN POLICY
Animals previously adopted from TGPR will be accepted back under any circumstances. There is no time limit on our return policy.