Surrender Options
Sometimes unexpected life events can cause the need for surrender of guinea pigs to a safe location. We understand this can happen, and strive to provide a "no judgement" environment for people to explore surrender options. At TGPR we have 2 surrender and rehoming options available: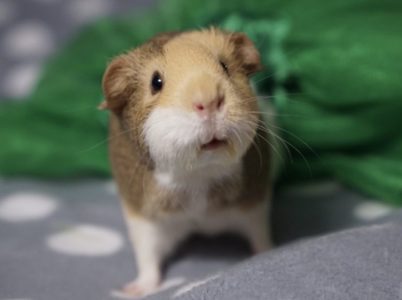 Surrender to Rescue
PLEASE NOTE: Surrender Requests have been paused and no new requests will be accepted at this time.
TGPR works with a network of certified fosters to offer temporary placements to piggies waiting for a new home. Surrender requests are processed on a first-come-first-serve basis, and accepted based on capacity, need and gender availability.
You can initiate surrender to the rescue with the form HERE.
There is a $20 surrender fee which must be paid before hand-off. If you cannot afford the surrender fee, please request a waiver on the surrender form.
Adoption by Owner
Adoption by Owner gives piggies parents a way to locate a new home for their pets without needing to surrender. Your pigs will be listed as ABO on our website and prospective owners will be screened via our process.
You can initiate Adoption by Owner, complete the form HERE.
Please note that those requesting ABO MUST have proof of medical care in the last 6 months OR take the piggies to the vet within the first 2 weeks listed on our page. Confirmation will be required to continue with the program. We also require ABO participants to agree to any approved home within the radius (3 hours from owner location). Current owners are responsible to assist with transport to new home.